Residential Plumbing Service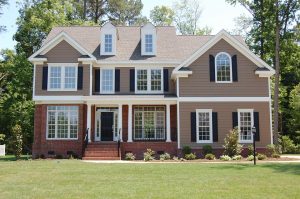 Are you looking for residential plumbing in the West Los Angeles area? Our plumbing specialists at Sunset West Plumbing & Rooter have years of experience that is used to provide customers in West LA and the neighboring cities with honest and reliable residential plumbing repairs and installation.
We strive to give our customers the best experience possible with friendly and professional service that lasts. If you are dealing with a plumbing emergency, contact us now (310) 454-2010. We will come out as soon as possible to deal with the problem and keep your home and property from suffering anymore damage.
Services We Provide
Toilet Repair & Replacement – A toilet that is consistently backing up or leaking needs to be replaced. We provide maintenance services to prevent clogs from continuing to form which can lead to pipe breaks. If you need repairs or new installation, contact us for more information on what our reliable plumbers can do for you.
Bathtub & Shower – Whether you are looking for a replacement or just need repairs, we will get your bathtub and shower fixed up no time. Our team of professional plumbers have the tools necessary to make quality repairs to eliminate cracks or holes in tubs or showers. Leaks can cause serious complications so it is vital to get them fixed as soon as possible to avoid damage to your floors or walls.
Water Heater Repair & Replacement – Hot water is an important necessity in every home. Whether you need routine maintenance, repair, or a new heater installed, Sunset West Plumbing has the best service in the area.
Tankless Water Heater Repair & Replacement – Tankless water heaters have become more popular with their capabilities to provide continuous hot water. They still require maintenance though and it is important to have it inspected for any signs of damage or corrosion to prevent the need for an expensive replacement.
Re-Models – Is your home in need of plumbing fixture upgrades? Our team of plumbing technicians are available to replace and install new plumbing hardware and fixtures. Call us today to schedule an appointment.
Sunset West Plumbing & Rooter also provides residential plumbing services for:
For information on any of the residential plumbing services we provide, feel free to contact us by phone (310) 454-2010 or through our online form. We are dedicated to providing the best customer service in the West LA area, and we will respond to all messages in a timely manner.