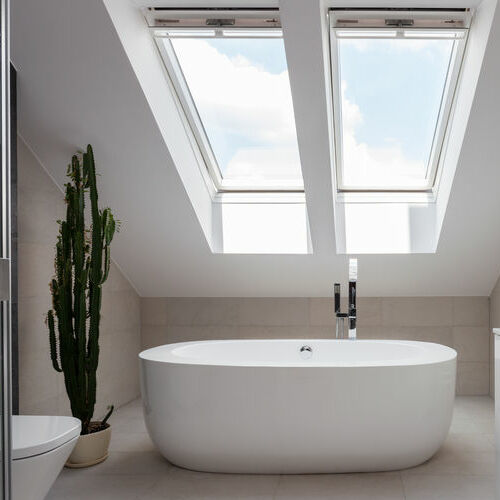 Are Bathroom Remodels Worth It?
If you are considering a  bathroom remodeling project, you will likely want to know whether or not it is worth it. Luckily, there is great news for homeowners. According to the National Association of the Remodeling Industry, if a bathroom remodeling project goes well, then homeowners can expect to recoup approximately fifty percent of the cost that was originally put into the project. When homeowners undertake a bathroom remodeling project, there are a lot of structural elements involved. Revamping the plumbing, rerouting the lines, and installing new fixtures can absolutely add an element of practicality that will serve to increase the value of the home.
What is the Most Expensive Part of a Bathroom Renovation?
The most lasting parts of a bathroom renovation are the tiles and the plumbing. Naturally, it makes sense that these elements are the most expensive part of the bathroom remodel. The shower, which comprises tile work, glass, plumbing, pipes, and fixtures, will assume the mantle of the most expensive part of a bathroom renovation. It's important not to underestimate the potential value of truly investing in a bathroom remodel. That is because the pure functionality of an excellent room dedicated to hygiene will improve the lives of couples and families.
How Long Should a Bathroom Remodel Take?
Homeowners may be surprised to realize that a bathroom remodel can take less than a month to complete. A small complete bathroom remodel, which is well planned and well-executed can take about twenty-three days. But that is only under the most ideal circumstances. It's not always possible to meet such a deadline unless the layout is complete, the blueprints are approved by the plumber, the fixtures have been chosen and measured for the area, and the proper general contractor has been selected. Unless homeowners are realistic about their bathroom renovation, it could take much longer than twenty-three days.
Can I Redo a Bathroom Myself?
While it might be tempting to take on a bathroom renovation on your own, the experts widely disagree with taking that course of action. Only if you are a plumber and you have lots of experience in such matters, should you contemplate achieving that objective. A small project like fixing broken tiles is a perfect example of something you can do yourself. Replacing a toilet or rerouting a plumbing line are examples of things that you should not attempt on your own. Regardless, before moving forward with any DIY project, it is important for homeowners to research the right methods, and select appropriate tools, materials, and contractors for the project.
In What Order Should You Remodel A Bathroom?
Are you wondering which matters you should tackle first in a bathroom renovation? The first step is the most important: plan out what you want to achieve, and start establishing a budget. Once you have those two things set in place, you can start the process of hiring a professional plumber or plumbing company. They will be able to discuss what objectives are achievable on your budget. Next, you can start the demolition. The plumbing and electrical rough-in will be next. After that, the aesthetics of the bathroom can be realized.
Cheap Ways to Remodel a Bathroom
Are you looking for affordable ways to remodel your bathroom? Why not review the following list to find out alternative ways to remodel a bathroom? Take a look.
Look for affordable countertop options. While it may be preferable to splurge on marble or granite countertops, there are lots of affordable and inexpensive countertops to consider.
Update the fixtures. One of the more affordable choices to make a bathroom remodel shine is by updating the faucets and fixtures. It also increases the functionality of the bathroom, which is always a positive trait.
A fresh coat of paint. A fresh, properly applied coat of paint is an inexpensive way to increase the value of your bathroom remodel.
Refresh the grout and caulk. The seals in the bathroom are just as important as the fixtures. It may seem like a small fix, but the longevity of a good bathroom project depends upon the state of the grout and caulk.
Which Bathroom to Remodel
Are you wondering which bathroom you should remodel first? The most practical answer is the most obvious. If there is a bathroom in the home that sorely needs updating and repairs, that bathroom should be targeted first. After that bathroom is remodeled, you can use those ideas and inspiration and manifest it toward a less significant bathroom remodel. You will also have the use of the same contractors and plumbers if they performed well in the previous remodel.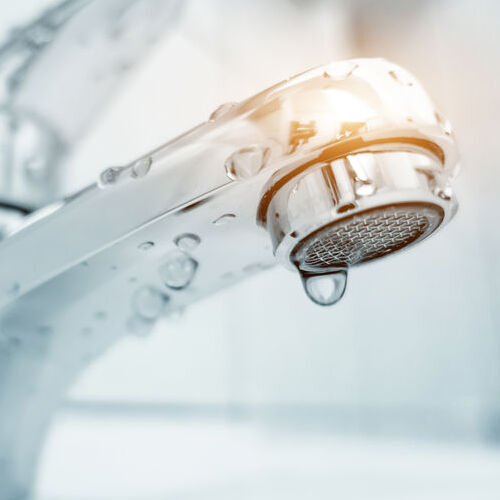 How to Design Bathroom Remodel
Before you get started on a bathroom remodel, it is important for you to decide what truly matters in your blueprints. Is a new toilet important? Would you like more storage in your new bathroom? Once you have decided what is important for your bathroom renovation, you can get started on the logistics. Measurements, functionality, and budget are paramount. Your best best is to consult with an experienced plumbing company to discuss what is feasible with your budget.
Our friendly operators at Sunset West Plumbing & Rooter Inc. are available now at (310) 454-2010 to schedule your bathroom remodel in West Los Angeles, CA.