If you are looking for a plumbing contractor in California, it is essential to find the right plumber with the experience necessary to make repairs in your home that will last. There are over 50,000 plumbers and contractors in California and choosing the right one can be a hassle. Here are some useful tips to help you find the best plumbing service:
Education and Experience
It is important to use a plumber who understands the plumbing codes and procedures set by the State of California. It isn't necessary in California to have a license to work as a plumber which means the level of service provided can vary based on the skill level of the person making repairs. Find a plumbing contractor whose team has been trained to follow state codes.
Once you choose a plumber to contact, ask them for some basic information:
How long have you been in business?
Is the staff trained to follow California code?
Do you have references?
You will want to find a plumber who stays up to date on new solutions to common plumbing problems because it will help you weed out the plumbers who will charge more for invasive repairs that newer technology has replaced. Ask a potential service provider if they offer services like: hydro-jetting, re-piping, or sewer camera inspections. These are all newer services that help eliminate repair and clean-up costs.
Professionalism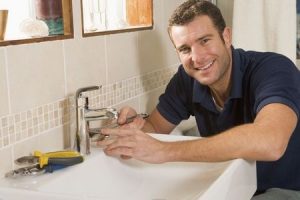 The plumbing industry can be lacking in quality and professionalism. A plumbing contractor should work with you to schedule a time most convenient to your schedule and honor the time set. Your time is important and a plumber showing up late (or not at all) not only sets back repairs but complicates any future plans you made. Once a plumber has done an inspection and provides a solution for repair, they should be able to set an expectation for when the project is completed and be able to stick to that time or date. The best plumbing companies with put the customers interests first.
Success
How will you know if things are true of a plumbing company? Thanks to the internet, modern research of potential use of a company's services makes it much easier to find out what people have to say. Check out the online reviews of a company to see if the qualities above are reflected in the comments made by their past customers. Every company is going to have few bad reviews, it is how they handle those reviews that is important. Do they acknowledge the issue? How did they attempt to resolve it? This helps you see how well the company handles conflict so if any complications arise during your project you already have an idea of what to expect from the team as far as resolving the issues.
This should give you a headstart in finding the right plumbing service for you and your property. If you are looking for service in West LA or neighboring areas, check out Sunset West Plumbing & Rooter for high quality repairs and exceptional customer service.