Water Filtration Systems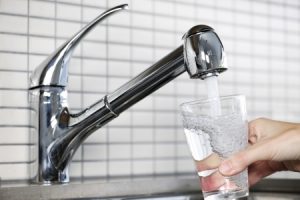 The best way to improve the water quality in your home is through the use of water purification and water softener systems. When using a water filter, you can eliminate the harmful chemicals and particles from the water you drink. Tap water is treated with chemicals like chlorine that can be harmful over a long period of time. Filter systems work to remove impurities from your water making it cleaner and free of harsh chemicals. Sunset West Plumbing & Rooter is available in West LA and neighboring cities including Pacific Palisades, CA for repair, installation, and maintenance of water filtration systems in your home. Call today to find out more or schedule an appointment with one of our reliable plumbers. (310) 454-2010
Water Filtration Maintenance
In order to keep your water as clean as possible, it is important to have your water filtration system maintained so it runs efficiently at all times. We provide preventative maintenance so you can rest assured that your water is always clean and safe. Water softener systems have certain aspects of maintenance required to keep it running smoothly. One of those requirements is checking the salt level in the tank to make sure it is at a stable level and not affecting water flow. Humidity or a high salt content in the tank can lead to salt bridging, which is a crust that forms a barrier that can lessen the effectiveness of the water softener. It is important to check the levels of hard water in your system because any significant changes are a sign of problems in the filtration system that need to be dealt with.
Water Purification Benefits
There are a multitude of benefits from using a water purification system. It allows you to remove pollutants from your water and prevent mineral build up, filters out impurities that can cause bad odors, and improves the flavor of the water. We recommend water filtration systems to improve the overall quality of the water in your home. For installation, repair, or maintenance of these systems in West Los Angeles or Bel Air, contact us now at (310) 454-2010.