Dealing With Plumbing Emergencies
It can be easy to take our plumbing for granted, inside and outside our home. Turn the faucet on, out comes water. Turn the dishwasher or washing machine on, and here comes water, filling the washer and washing the dishes, we know what to do next. But what about when a pipe bursts? When an emergency plumbing repair comes about, how are you supposed to handle those?
Knowing what to do in a plumbing emergency scenario is important, like turning the main water valve off. As a homeowner, you should know where this is located and how to turn the water off in case of emergency plumbing. Repairs can get extensive and expensive if the water is allowed to keep flowing until the emergency plumbing repair service arrives.
How important is emergency plumbing repair?
The benefits of professional emergency plumbing repair service may not seem like a long list, but the repercussions of having them are almost endless:
Skilled Professionals: Generally, an emergency plumbing repair request will be fulfilled by an experienced plumber that has been trained and has had hands-on experience with a long list of plumbing catastrophes. They arrive with the necessary equipment and use their knowledge and skills to make either a temporary or permanent repair after diagnosing the problem. 
Prompt Response and Repair: Emergency plumbing repair service arrives because there isn't time to waste when it comes to the damage that water can cause. 
Saves Money: Yes, emergency plumbing repair service with a 24/7/365 on-call plumber will cost more than during normal business days and hours, but the money you'll save by minimizing the damage that is being created can be astronomical. Water can damage your ceiling, flooring, walls, and personal effects as well as lead to mildew and mold growth if the leak isn't addressed promptly.  Then there is the added expense of water continuing to run is a water meter continuing to run too. With an emergency plumbing repair, that meter running will be stopped, saving you from an extraordinary water bill. 
Peace Of Mind: So that you can have peace of mind, have your home's plumbing inspected annually. This will give you that emergency plumbing repair phone number and a plumber that knows the plumbing layout of your home. 
What counts as a plumbing emergency?
Here are four plumbing emergency examples of when you should call for professional emergency plumbing repairs and assistance: 
Flooding Risk: A busted pipe, failed sump pump, or sewer line backing up, are all flood risks, just like a water shut-off valve breaking. This flooding puts your home at a damage risk level that can not only be financially damaging, but unsafe for your family.
Sewer backing up: As we just stated, a backed-up sewer line can cause financial risk and safety risk, making this an emergency plumbing repair need. Sewer is a health hazard and can prevent the use of running water.
No water: If you have busted water lines, not only is your home at risk of damage but not having running water is considered a health hazard and safety concern. Without running water, you can clean, cook, or use the facilities, nor are you able to extinguish a fire.
Burst water pipe risk: During the winter months, frozen pipes can leave your home subjected to not having any water and to be flooded by water. A frozen pipe keeps water from flowing and the molecules in the water will cause it to expand. This puts pressure on the inside of the pipes, causing them to crack. When the water thaws, it flows from the crack and your home is at risk of flooding.
Knowing when to call an emergency plumber and when it can wait until the next business day during normal business hours can save you money. For example, is a clogged toilet an emergency? In most cases, a clogged toilet can be plunged, and it will function as intended. Sometimes, the clog can be further into the pipes and plunging doesn't help.  In these instances, calling for emergency plumbing repairs is needed unless you have a second bathroom to use, saving you the extra cost of this service. 
You may also ask, is a running toilet an emergency? If you can make minor repairs inside the tank to stop the running, no, a running toilet is not an emergency. If the water is running out of the tank or bowl and you can't stop it from inside the tank, turn the water off at the valve behind the toilet and then call for an emergency plumbing repair service. 
What do emergency plumbers do?
Emergency plumbing repairs aren't just for water lines and issues. Plumbing can also be for natural gas appliances and gas lines. There are various scenarios with plumbing that can be a severe and urgent matter. Some examples would be:
Clogged drains
Damaged gas or water pipes
Gas line leaks
Emergency plumbing repairs should consist of possible fire danger by leaking gas lines, or possible water damage, both of which can possibly compromise anyone's safety.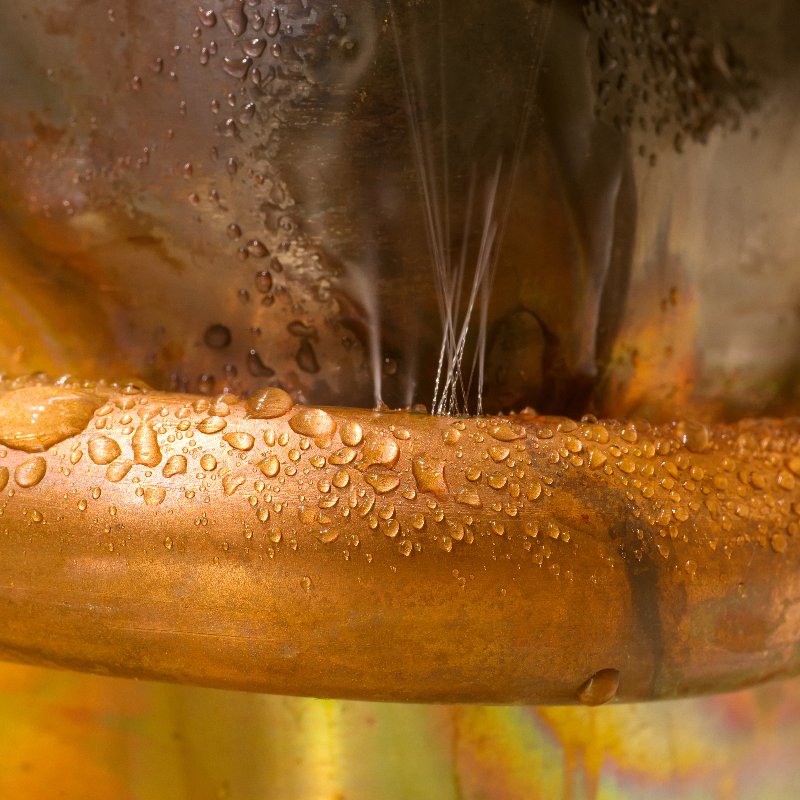 At The Crux Of It All
When you make that emergency plumbing repair call, you are hoping for a quick arrival but that may not always be possible. So, how long does it take for an emergency plumber to come out? It will depend on the area where you live, a city location will get faster service than a rural area in most cases. Other factors that can determine how long it takes for the plumber to arrive would be if they are on a current service call. Winter weather can affect the response time for emergency plumbing repair calls.