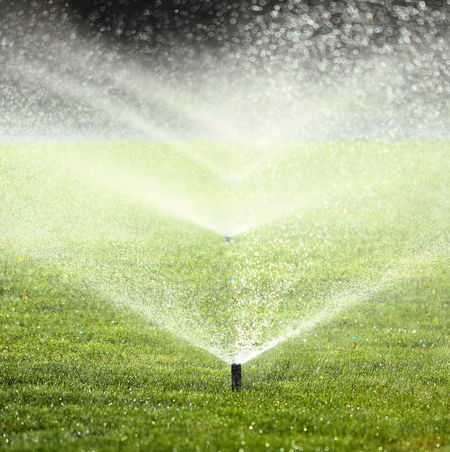 How Do I Fix My Lawn Sprinkler System?
Do you have a lawn sprinkler system? These admirable systems are able to automate the watering process, making it easier for you to go about your life without working on your lawn. However, if your sprinkler system is displaying unusual problems, it is important for you to seek out lawn sprinkler system repair and maintenance. The materials and tools that you will need for the procedure should be noted. If there is a malfunctioning sprinkler head, you will need to use a small shovel or spade to remove the sprinkler head and riser. After you have excavated these parts, you will need to inspect the riser for damage. At that point, you will need to replace any damaged components. Before you install a new riser, you will need to wrap the ends with plumbers tape.
Why Did My Sprinklers Stop Working?
Are you wondering why your sprinklers stopped working? The answer may be quite simple. The first thing that you should do is go to one of the irrigation valves and turn the solenoid a quarter-inch to half an inch counter-clockwise. If the valve happens to open and the sprinklers turn on, then you will know that the valve is working. Subsequently, you will need to check the controller and the field wiring. If the valve did not turn off the sprinklers, then you will know that the water to the valves is off still.
How Long Do Sprinkler Heads Last?
If you are wondering how long your sprinkler heads will last, you may be pleasantly surprised by the answer. In general, the life expectancy of a sprinkler system is about twenty years. This is an average. If the components are taken separately, good quality sprinkler heads will last anywhere from between ten to fifteen years. Inexpensive sprinkler heads will only last about two or three years.
Is it Bad to Water Grass at Night?
If you are looking for the best time to water your lawn, you are in luck. Apparently, the best time to water your grass is in the early morning. Specifically, it is best to do so before ten o'clock a.m. The answer to why it is bad to water grass at night might surprise you. A lawn that is wet at night is conceivably the perfect condition for fungus to grow. A fungus is understandably a bad development for your lawn and for your household. Another thing that is bad for your yard is cutting the grass too short.
What is the Best Sprinkler System Brand?
Are you looking for the best sprinkler system brand? If so, you've come to the right place. Please review the following brands of sprinkler systems to find out more.
Rain Bird. This brand was founded in 1933 and has been a respected sprinkler brand for many, many years. Rain Bird also provides products and services available in over one hundred and thirty countries.
Hunter. This sprinkler system brand holds over two-hundred and fifty product patents and forty trademarks. The Hunter brand offers a diverse product line that includes spray sprinklers, central controllers, and weather sensors.
NDS. This company began in 1972 when it designed and manufactured the first plastic catch basin. Afterward, NDS created lots of relevant products that appealed to consumers in both the residential and commercial markets.
How to Fix Lawn Sprinkler System
Are you looking to fix your lawn sprinkler system? If your sprinkler system is experiencing issues, it will be important for you to determine the cause and the right course of action. Is the problem is with a broken sprinkler head, you will need to carefully excavate the area. You will need to carefully remove the old sprinkler head. Next, you can replace it with a brand new sprinkler head that is suited to the system. After you have successfully installed the new sprinkler head, you can then test the system to see if it is functional. After you have tested it, you can then replace the grass that you have previously excavated.
How to Fix Lawn Sprinklers
You will need a series of tools and materials for a lawn sprinkler repair. It's important for you to maneuver forward successfully, and thus you will need to know what you are getting into. If you are looking to replace just a few sprinkler heads, make sure to review your sprinklers and perform measurements. After purchasing your new sprinkler heads, which you can do on the internet or at a local hardware store, you will have some of the things that you need. You will also need a small shovel or a spade. The area around each of the sprinkler heads that you are looking to replace will need to be properly excavated.
Next, the sprinkler head and riser will need to be removed. Inspect the riser for damage. It may need to be replaced. All damaged components will need to be replaced. Before you install a new riser, you will need to wrap the ends with plumber's tape.
Lawn Sprinkler Repair
If you are looking to have a professional lawn sprinkler repair person come to your home to service your sprinklers, it will behoove you to find the right company or individual. There are a number of ways for you to locate a good lawn sprinkler repair company. The first thing that you can do is ask a friend or neighbor for a referral. The second thing that you can do is conduct an internet search with relevant search terms.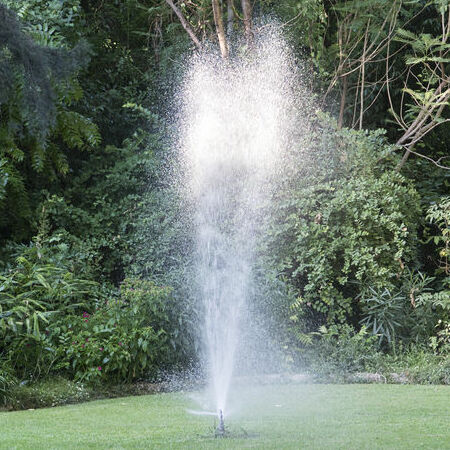 Lawn Sprinkler Repair Service
As previously stipulated, there are a number of avenues for industrious homeowners to pursue. An excellent lawn sprinkler repair service is usually only a phone call away.
If you are in search of lawn sprinkler repair in West Los Angeles, CA, it's important for you to find the best experts for the job. Our professional company is here to help. You can reach us at (310) 454-2010.