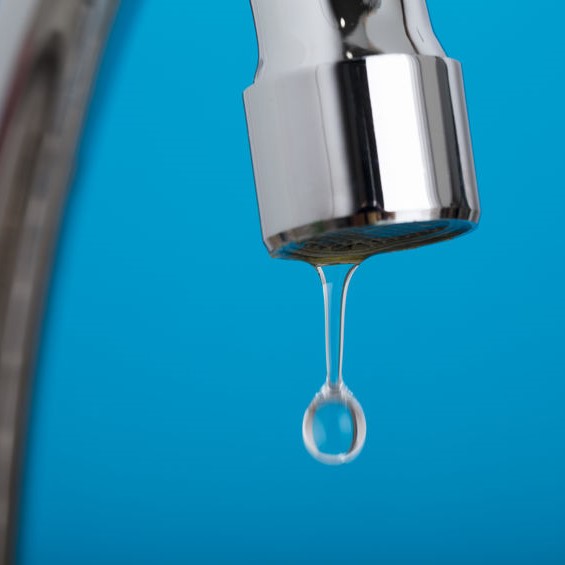 Leaky faucets in the home
Do you know what a leaky faucet is? Annoying and expensive!  Not much else is as annoying as the sound of dripping like faucet dripping. When we say expensive, we aren't necessarily speaking of the leaky faucet fix, but the amount of water wasted. One leaky faucet can waste enough water for 180 showers! 
Yup, 180 showers worth of water is wasted by a leaky faucet that is dripping one drip per second. That is over 3,000 gallons of water a year. Even if you take the longest shower ever, you couldn't use up as much water as a leaky faucet wastes in one year. Imagine how much water is wasted from a leaky faucet when shower is on though! 
Is a leaky faucet dangerous?
An unrepaired leaky faucet may not seem like it can cause much danger, but it can create major problems in addition to the cost to your water bill. A leaky faucet is often indicative of other problems, which we will discuss as this article progresses.
Can a leaky faucet be repaired?
In most cases, like 99.99% of leaky faucets, repair is possible and a must. As a homeowner, you can repair a with some basic tools, and video instructions available on YouTube. Some big box home improvement stores offer free classes for the types of home repairs too. If you aren't a DIY homeowner, calling a plumber sooner than later is recommended when it comes to a leaky faucet.
While it may seem to be a harmless leak right now, it is wasting water, a natural resource and an expensive luxury having it brought into your home. A two-fold issue that should be remedied as soon as it is noticed.
What causes a leaky faucet?
O-Ring ISSUES: O-rings are a common issue for a leaky faucet. This small rubber ring is found in the valve stem can be damaged over time and become loose. This will cause a leaky faucet just under the faucet handle and a simple fix is to replace the O-ring. If the leak faucet is around the base of the spout, you'll need to replace two O-rings. However, if the faucet spout has pitted, common where there is hard water, new O-rings aren't going to fix the leaky faucet and you'll need to replace the entire faucet. 
Valve Seat CORRODED: A leaky faucet can often be caused by a corroded valve seat. This is where the compression mechanism connects the valve and cartridge is seated against. If your faucet has brass internal parts, you may need replace the faucet. 
Damaged or LOOSE WASHER: If you have a leaky faucet after turning the water off, this is usually caused by a damaged or loose seat washer, a common issue. These washers in newer faucets are usually a plastic valve cartridge that will need to be replaced occasionally. Some also have springs that should be replaced at the same time. 
Why does my faucet drip after I turn it off?
A faucet that continues to drip after it has been turned off is usually a faulty cartridge or stem. The mechanism is an in-line shut-off valve and if the rubber washers are worn, it allows the water to continuously run, aka leaky faucet. Replacing the rubber washers will usually fix this type of leaky faucet.
If your faucet is the cartridge style or disc ball style, there are several metal and plastic parts that can deteriorate and wear out. Mineral deposits also accumulate around them so they can't seal as intended by design. You can use white vinegar to clean these parts will usually fix this leaky faucet problem.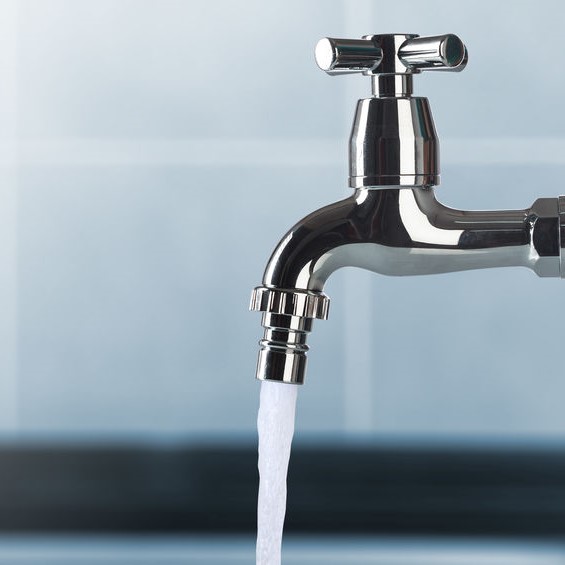 Why is my outside faucet leaking from the top?
There could be a couple of different issues going, one or all of the following:
Water leaking from the spout: Disassemble the faucet and replaced the washer under the valve.
Leaky faucet around the handle: Disassemble the faucet and replace the seal and spring. 
Vacuum breaker leaking: Replace the circular cap on the faucet top behind the handle.
Okay, it is just a leaky faucet, how big of a problem could a few drops of water cause?  The flip side to that question would be: For something that is so easy to fix, why wouldn't you? In the case of procrastination in fixing a leaky faucet, you could be paying dearly later on, probably sooner than you may think. 
Your Water Bills: Utilities are high enough as it is and there aren't too many of us that are fond of paying them. If you have just one leaky faucet, your water bill is increased by 10 percent each month.
Environmental Damages: The EPA (Environmental Protection Agency) reports that the average household with a leaky faucet is wasting as much as 10,000 gallons of water in one year. That is almost 300 loads of laundry!
Additional Damage to Your Home: A leaky faucet is putting stress on the plumbing and if you have a clogged drain, the backup and overflow can cause even more damage. 
Need help with a leaky faucet in West Los Angeles, CA? Call (310) 454-2010 today!