How big of a tankless hot water heater do I need?
If you've decided to install a tankless water heater in your home, one of the most important things to consider is the unit's size. If the water heater is too small or too large, it can affect output and efficiency. The size of your household will also affect the size needed. In general, when installing a tankless system, you'll need more space for a gas unit than you will for an electric one. Gas units are usually larger than electric ones, and will also need more space for ventilation, but tend to produce more and are ideal for larger households of more than two people.
The primary thing you'll need to know when determining  the size of your unit is how much hot water you use. This is measured in gallons of hot water used per minute, or GPM. For the most part, the greater the GPM the larger unit you'll need. Professional plumbers like those at Sunset West Plumbing & Rooter Inc. can help you determine the right size for your tankless unit. If you have a tankless system in place already that's malfunctioning, give us a call at (310) 454-2010 for tankless water heater repair in West Los Angeles, CA.
Can tankless water heater be installed outside
When you install a tankless water heater, you'll choose between a gas or electric unit. You'll also choose between a unit that can be installed inside or one that needs to be installed outside. While many people choose to install their units inside, outdoor units do have their advantages, especially if you're installing a gas system. Gas systems require ventilation and more space than electric, and are easier to install outside for this reason. 
Outdoor tankless heaters are often easier to install because they can be placed just about anywhere, as long connections are available for plumbing, electricity and gas. Of course, one disadvantage of outdoor installation is that the system will have to be weatherproofed so it can handle extreme hot and cold temperatures. Additionally, you may have to follow outdoor building codes to install the heater. Check local ordinances to see what's required to install an outdoor unit.
Is a tankless water heater worth it?
For the most part tankless water heaters are considered a good long-term investment. While they do cost more initially to install, they will save you space and money in the long run. A gas-fired unit, for instance, according to the U.S. Department of Energy, will save you as much as $108 a year in energy costs, while an electric unit will save you about $44 per year.
These units also take up less space than traditional tank systems. You'll also discover the tankless system will have a longer warranty than traditional systems. It's standard to get a 15-year warranty on your tankless system.
What is the downside of a tankless water heater?
While tankless water heaters have many advantages such as producing hot water on demand and taking up minimal space, they do have some disadvantages. One of the primary disadvantages is high upfront costs for the unit itself and for installation. Tankless systems can cost three times more than tank units. You may also notice it can take longer for the system to deliver hot water, though much of that will depend on where the system installed. The closer to appliances, the better. Additionally, you may notice inconsistent temperatures when multiple taps or appliances are in use.
Which is better hot water heater or tankless?
Making the choice between a tankless water heater and a standard storage tank water heater will primarily depend on your needs. If you regularly use several appliances or taps at the same time, a standard storage tank water heater may be the best choice for you. A standard water heater is also generally better if you have a larger household, although you could supplement it with a tankless system. The big advantages of tankless systems are the long-term savings you'll experience, and the space you'll save. Tankless systems are also generally more durable than standard systems, and, as noted, often get longer warranties. Also, while the hot water delivery may take a little more time, running out of hot water is rare.
Do tankless water heaters run out of hot water?
Technically, no, tankless water heaters never run out of hot water, because the water isn't stored in a tank. Instead, the water gets heated by a heating element, either gas- or electric-fired, when the hot water taps are turned on. However, running several taps or appliances at the same time can overwhelm the tankless system, and cause it to drain more power than normal. This problem can be alleviated by installing more than one tankless system.
Running out of hot water is usually a temporary problem with water heaters, but on a cold day, if your central heating system isn't working, you can't just wait a few minutes or hours for it to heat up. Normally, you'll need some kind of central heating repair to get it started again.
Tankless water heater and hard water
While tankless water heaters can't technically run out of hot water, the system's ability to produce hot water can be affected by the level of minerals in the water. Depending on where you live, you may have a problem with high concentrations of minerals in your water supply. Water with heavy minerals in it is known as hard water and can affect all of your plumbing system, including your water heater. 
Over time the mineral build-up or limescale will affect components in your tankless system. Usually this occurs in the heat exchanger, wherein the scaling causes the heat exchanger to work harder to heat the water. In time this will cause the heat exchanger to overheat, and this often causes the system to shut down and need repairs. Water softeners and filters can prevent this build-up from affecting your system.
Which tankless water heater is the best
There are several tankless water heater systems on the market today. Several consistently get good reviews. Some of the best are noted below.
Rheem RTEX 13 Electric Tankless Water Heater
Stiebel Eltron Tempra Plus 24 kW
Rinnai RUC98iN Ultra Series
Atmor AT-d18TP-AZ
Ecosmart ECO 27
Rheem RTGH-95 DVLN Direct Vent Tankless Water Heater
Eccotemp FVI-12-LP Propane Tankless Water Heater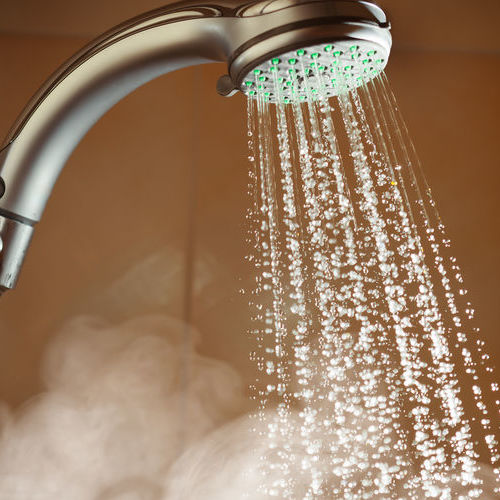 Tankless water heater repair near me
Whether you need repair, replacement or installation services, count on Sunset West Plumbing & Rooter Inc. for all your tankless water heater needs in West Los Angeles, CA. You can find out more by giving us a call at (310) 454-2010.